Quality Hardwood Lumber and Plywood
Quality Hardwood Lumber and Plywood
When it comes to quality, we never compromise. Our commitment to excellence is evident in every piece of lumber we provide.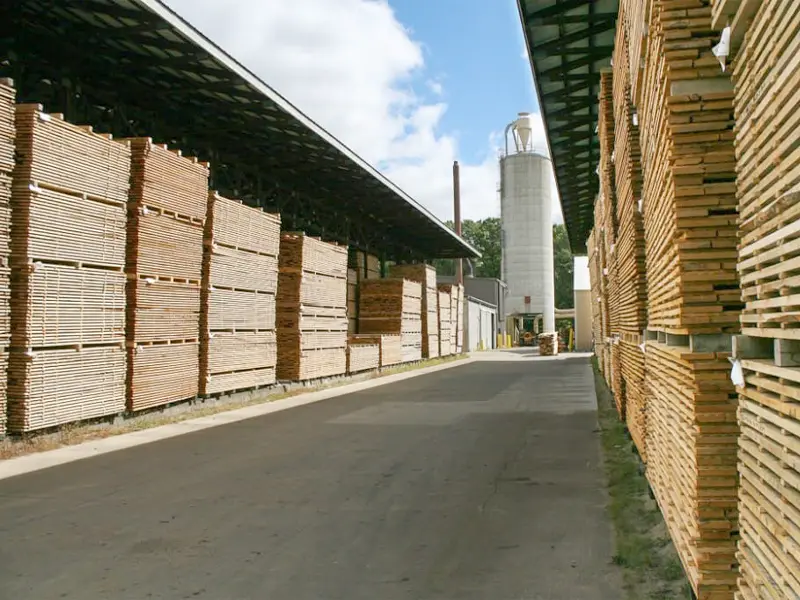 Rooted in Tradition and Excellence
Since 1996, Wolverine has embodied quality and family values in the hardwood industry. Founded by Javan Mallery, a seasoned professional with a heritage in hardwood lumber, we operate like a tight-knit family. With a remarkable team, including NHLA inspection school graduates, we uphold the highest standards of quality and ensure each product meets our stringent criteria.
Customer satisfaction is at the heart of everything we do at Wolverine. We strive to exceed your expectations, providing exceptional service and building long-lasting relationships. Experience the Wolverine difference today by discovering the unparalleled quality of our hardwood products. Contact us now and let us be your partner in achieving woodworking success.
Choose Wolverine Hardwoods as your trusted partner for all your lumber needs. Experience our wide range of high-quality products, benefit from our knowledgeable staff, and enjoy the convenience of our prompt delivery. Contact us today and discover why we are the preferred choice for discerning craftsmen and woodworking enthusiasts.
At Wolverine Hardwoods, we take pride in being your ultimate destination for all your lumber needs. Here's why you should choose us:
"Could not have been a better experience- fantastic people who all bent over backwards. I can guarantee we will be back there for our next project!"
"I was surprised the sawmill of that size is so friendly to a retail customer. They have gained my utmost respect; Paul is to be blamed for that. Thank you"
"Excellent customer service and a great selection of hardwoods for any of your building or decor needs."
"Wolverine has been our primary lumber supplier for a few years. They find ways to provide the sort, grade and quantity that we need. We are grateful for suppliers like Wolverine."
Explore the World of Wolverine Hardwoods Today!
Discover how Wolverine Hardwoods can elevate your woodworking journey with our top-quality lumber, personalized service, and commitment to your success. Explore our website to browse our extensive inventory, learn about our values, and access valuable woodworking resources. Whether you're a professional craftsman or a DIY enthusiast, we have the materials to bring your vision to life.
Ignite Your Creativity with Wolverine Hardwoods!
Ready to take your woodworking projects to the next level? Explore our exceptional selection of high-quality lumber, discover our personalized customer service, and unlock your full creative potential. Whether you're a seasoned professional or a passionate DIY enthusiast, Wolverine Hardwoods has the tools and materials you need to bring your vision to life. Step into a world of woodworking excellence – contact us today and let's embark on this journey together!